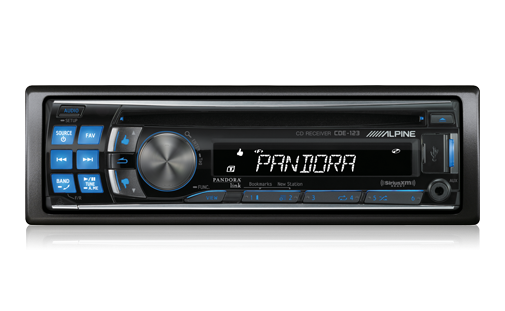 Lotts Auto Stereo is an authorized Alpine Dealer and installation center and has been for years. Alpine is famous for top of the line audio sound quality and rock solid construction. Alpine made the decision to partner with Apple early in the iPod/iPhone integration game, resulting in an advantage that they still benefit from today. Alpine has one of the fastest interfaces for browsing through large song lists and playlists on a connected iPod or iPhone.
Alpine Innovation
Alpine was also the first to offer a head unit that abandoned the CD drive in the interest of providing state of the art iPhone/iPod controls at a more affordable price point. Alpine continues to offer cutting edge technologies as they become available — features like Satellite Radio, USB, HD Radio, Bluetooth Wireless Technology, and much more!
We have working display models of all of the Alpine products, so feel free to come in and get your hands on these amazing machines – you can hook up your iPhone or iPod and see how safe and effective it is to control your MP3 library using Alpine's control system.
Alpine Car Stereo Contacts:
Alpine Electronics of America, Inc.
19145 Gramercy Place
Torrance, CA 90501
Tel: (310) 326-8000
Customer Service
Alpine Electronics of America, Inc.
(800) 421-2284 Ext.860304
or
(800) ALPINE-1 (1-800-257-4631)
Audio Products Technical Support
(For Authorized Alpine Dealers Only)
Alpine Electronics of America, Inc.
(800) TECH-101 (1-800-832-4101)
Hours of Operation
Monday – Friday
7:00 A.M. – 5:00 P.M. P.S.T.
Fixed & Portable Navigation Technical Support
Alpine Electronics of America, Inc.
(888) NAV-HELP (1-888-628-4357)
Incoming search terms:
alpine car stereo
alpine car audio
alpine stereo